Via Meadia
Walter Russell Mead & Staff
France 2017
The unpredictable French presidential election has taken a new turn in favor of independent candidate Emmanuel Macron.
Asia's Game of Thrones
China has almost finished building structures intended to host surface-to-air missiles on its artificial islands in the South China Sea.
Higher Education Watch
The campaign for more intellectual diversity in higher education just got an eloquent and influential new champion.
Survey Says
But do shifting American attitudes portend a lasting realignment?
Trump Ties
Dmitry Firtash, a Ukrainian oligarch with ties to former Trump campaign manager Paul Manafort, could soon face extradition to the U.S. on bribery charges.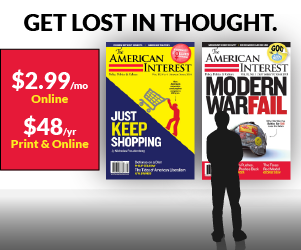 Frack Baby Frack
A newly energized shale industry is once again pushing U.S. oil production near the nine million barrels per day mark.
governance
… covered very differently by the New York Times.
MSM watch
The purpose of a pension fund is to invest money and turn a profit for pensioners, right?
Higher Education Watch
GOP legislators are beclowning themselves by proposing utterly unworkable solutions that infringe on academic freedom and in any case would make things far worse.
Asia's Game of Thrones
On behalf of ASEAN, the Philippines has issued a rare expression of unanimous concern over China's actions in the South China Sea.
Survival in the Trumpian World
Russia Diary
The popular belief that it was the Kremlin's dream to see Trump in the White House is, at best, an exaggeration.
Image Placeholder
Anthems of Global Migration
Image Placeholder
Mean World
Image Placeholder
2016: The Aftermath
Image Placeholder
War on the Silver Screen
Image Placeholder
Russia Watch
Image Placeholder
Asia's Game of Thrones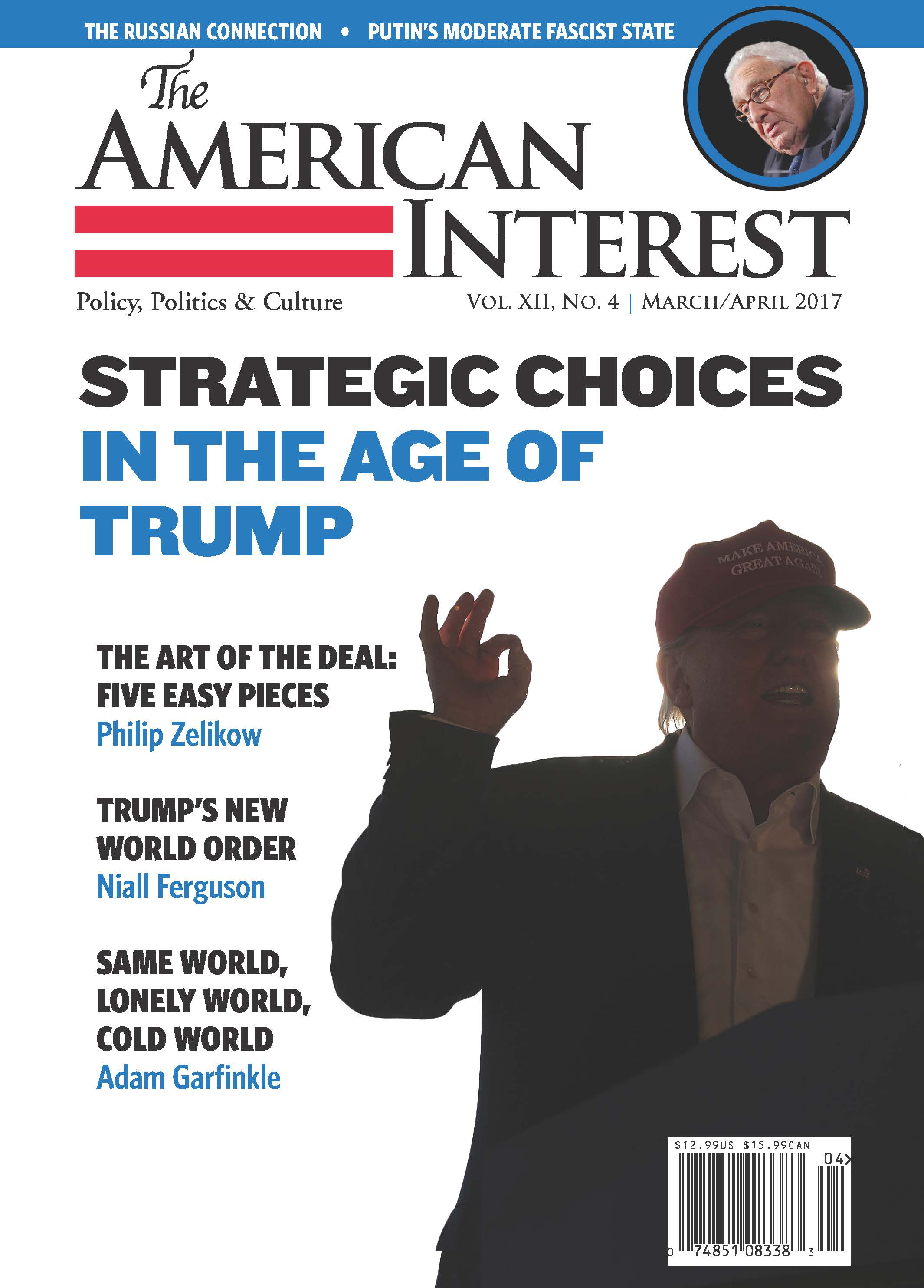 March/April 2017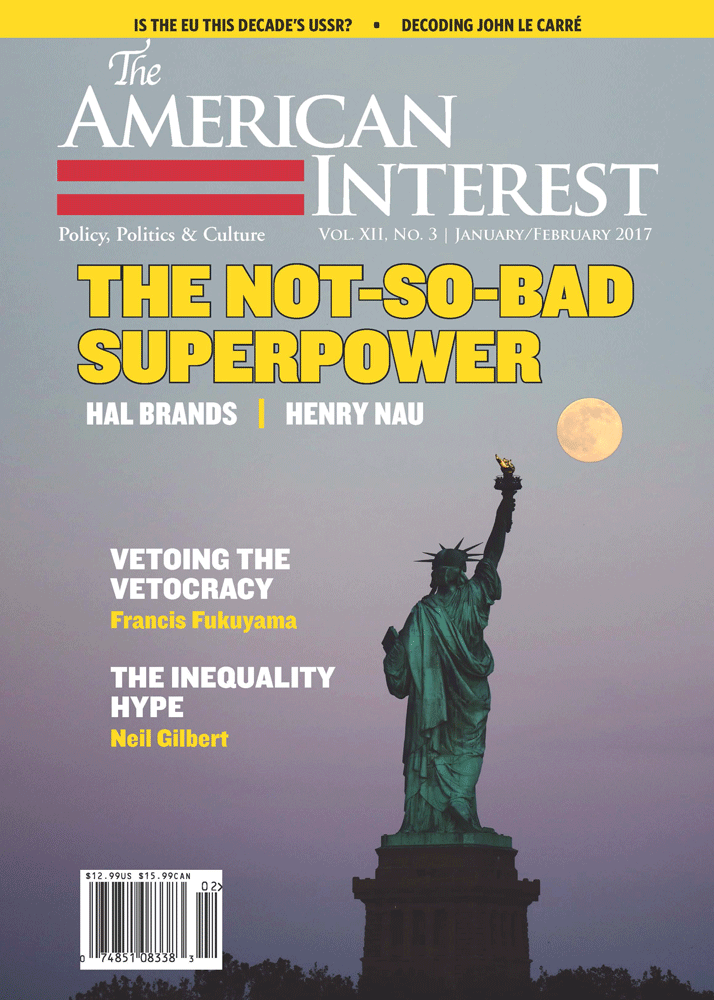 January/February 2017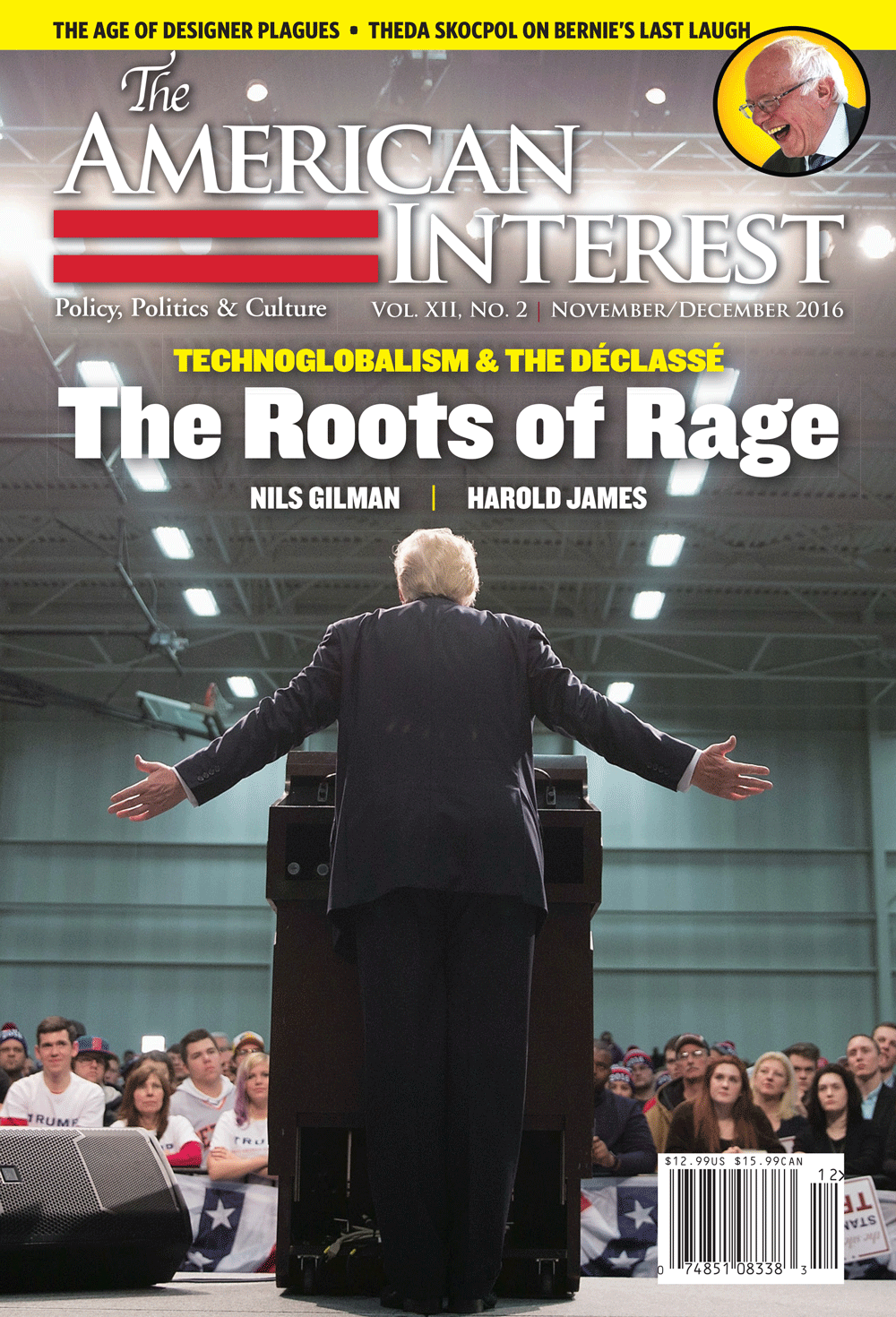 November/December 2016
The Sinews of Peace
by Eliot A. Cohen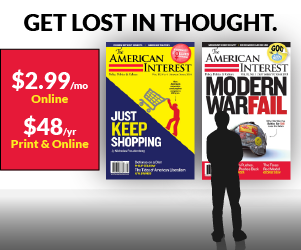 The AI Podcast
With Richard Aldous