Via Meadia
Walter Russell Mead & Staff
Shale Is Hale
Welcome to the era of the "monster frack."
Subsidies
And get this: it's because the industry already got the subsidies it wanted.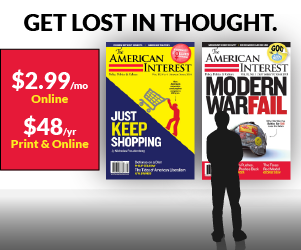 Putin's Patronage
The rebound of Russia's largest oil company appears to be a major success story, but the truth is more complicated.
TAI elsewhere
Jason Willick on the inadequacy of the donor class vision for the Republican Party.
Regulate Don't Kill
Trying to apply blue model thinking to post-blue problems is foolish.
A New Cud to Chew
Feeding cows seaweed could cut out 99 percent of their methane emissions.
Trouble in Brussels
After threatening Putin with new sanctions over Syria, European leaders discover they lack the political will to deliver.
Agnia Grigas on Putin's "Compatriots"
A Conversation With:
How Moscow manipulates the Russian diaspora in Eastern Europe to gain influence and sometimes territory.
Image Placeholder
Ukraine and the West
Image Placeholder
Obamageddon
Image Placeholder
The Middle East
Image Placeholder
Hillary vs. Donald
Image Placeholder
Humanity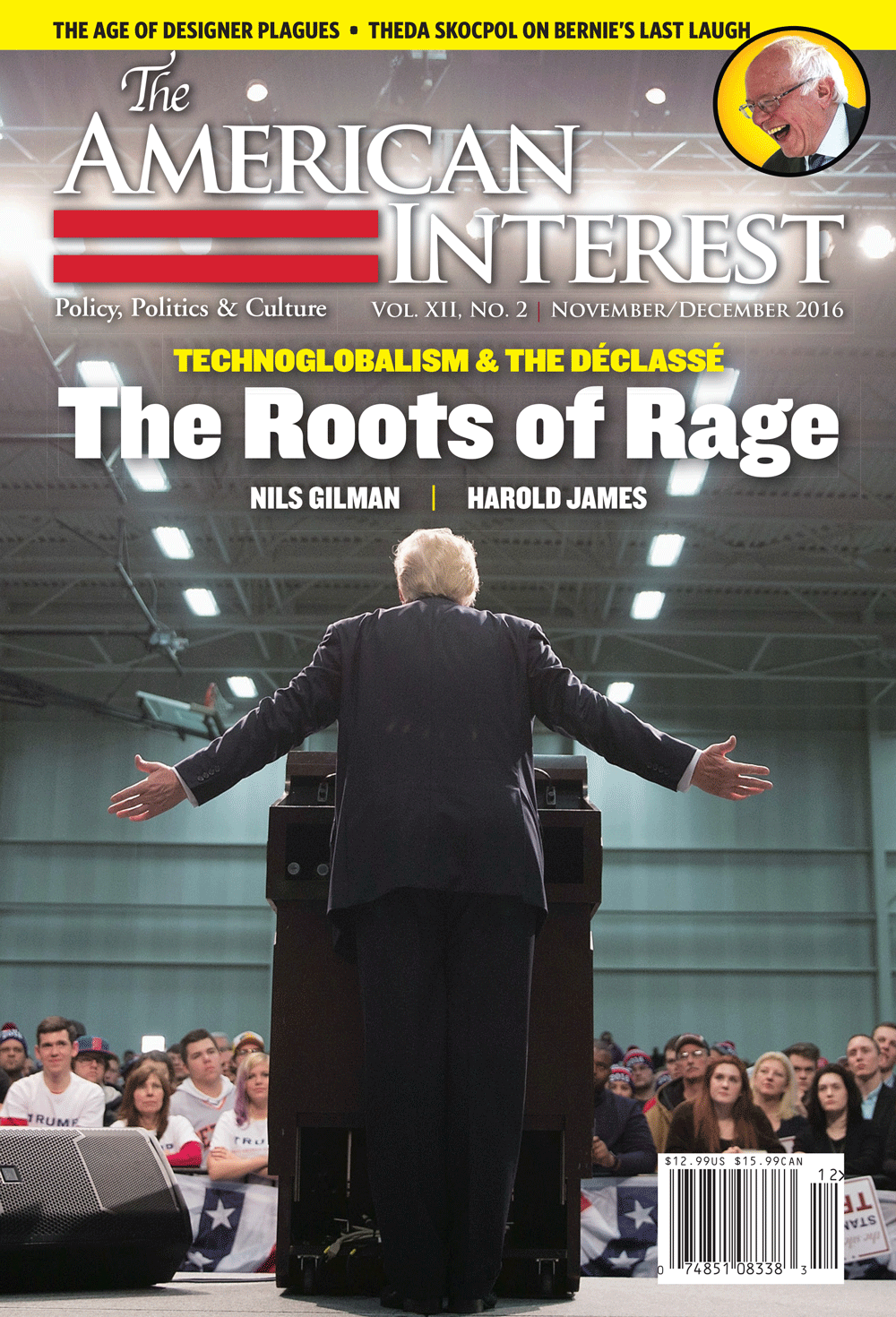 November/December 2016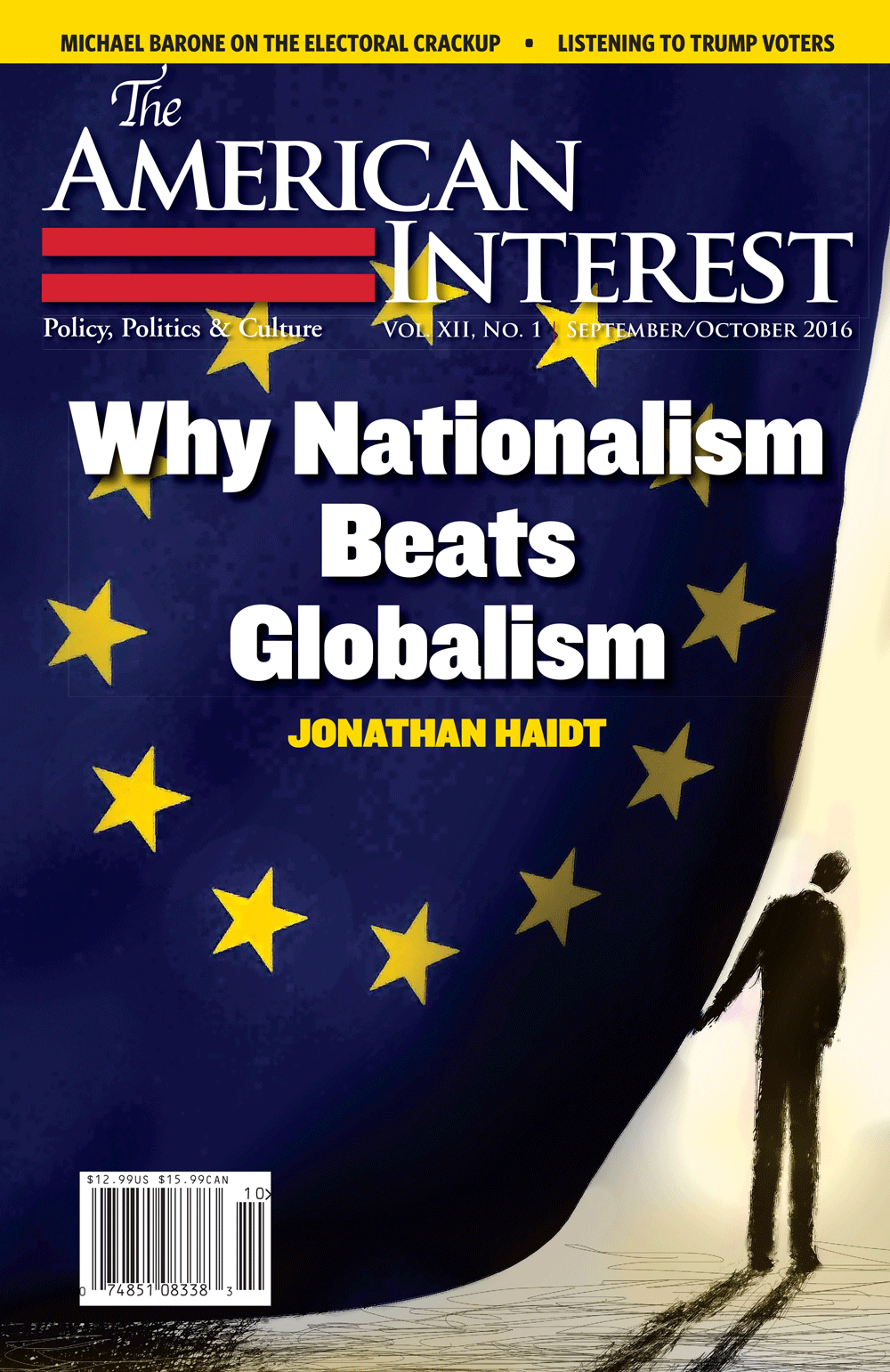 September/October 2016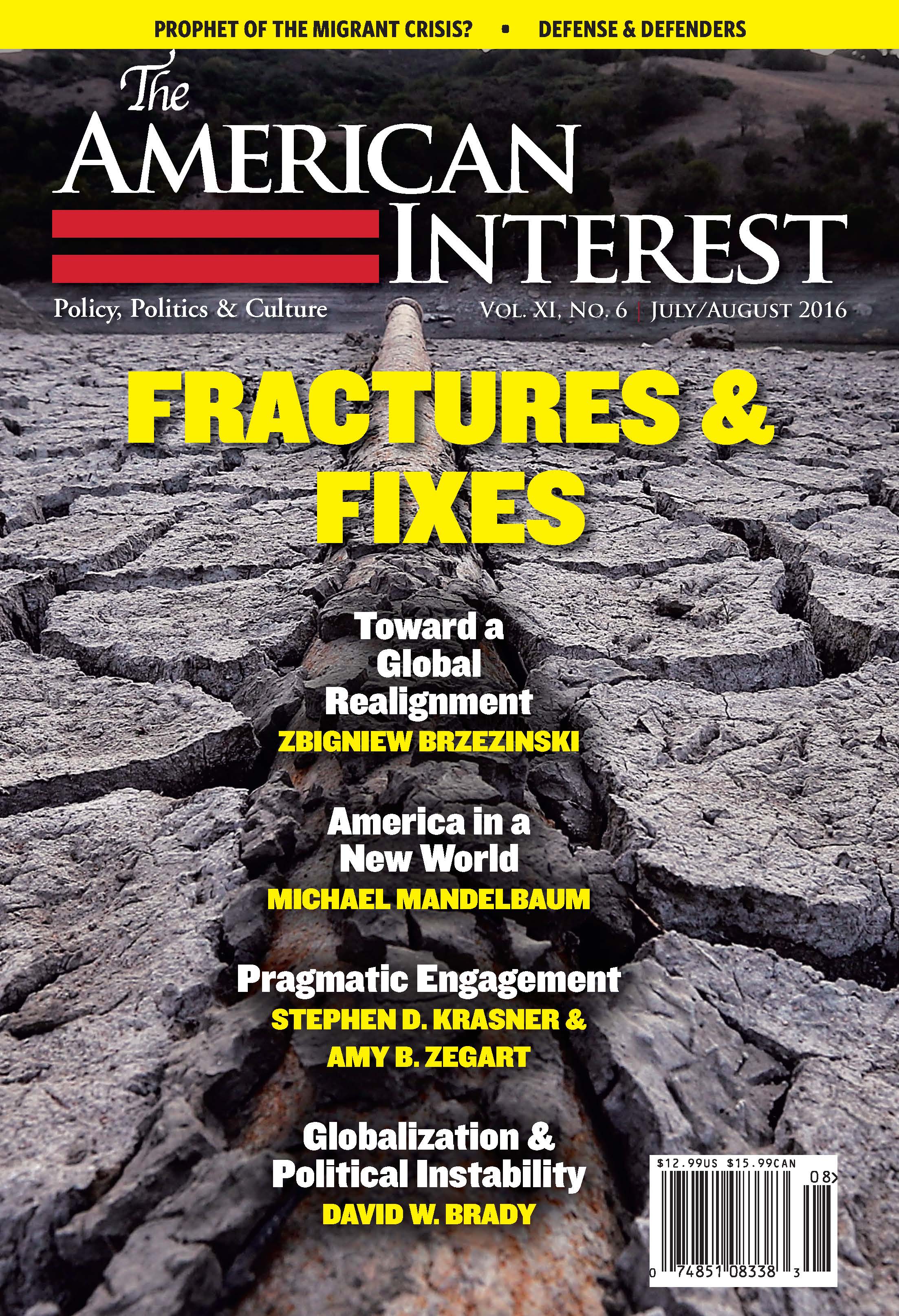 July/August 2016
The Sinews of Peace
by Eliot A. Cohen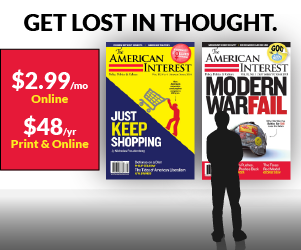 The AI Podcast
With Richard Aldous
A User's Guide to Free Speech
A User's Guide to Free Speech
A User's Guide to Free Speech